Trainees fully prepared!
After 3 weeks of induction training led by over 20 deliverers trainees start placement 1 schools.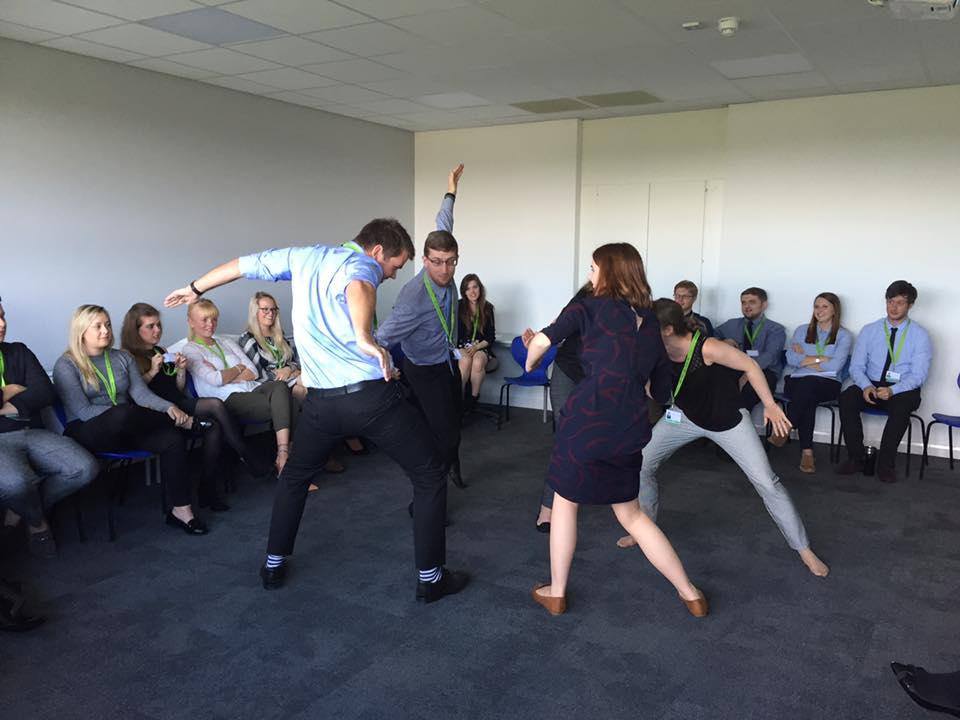 Our new cohort of trainees feel fully prepared to start their teaching placements and are looking forward to working with mentors. A huge focus within the SCITT training is enabling trainees to feel confident to create new ideas/resources and interesting T&L styles. This will maximise pupil engagement and accelerate learning progress.
Trainees also have the new challenge of being highly organised whilst achieving a work-life balance to be fully fit and enjoy teaching. Regular training and support is in place to ensure work efficiency and excellence. A happy teacher is often the best teacher!
Trainees have so far loved the sessions and they never quite know what to expect; voice training, learning new skills, planning time, lots of different teaching methods modeled to ensure they progress as much as the pupils they teach!
Posted 21/09/2016 by Main News