About Us
The Nottinghamshire Torch SCITT has a dedicated team working to ensure that your training with us is well supported and student focused.
Our central team is based in dedicated offices in The Suthers Building on the Toot Hill School campus in Bingham.
In addition to the central team, you will be working closely with individual subject mentors and other professionals within the organisation throughout your training.
The Central Team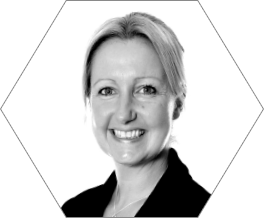 Treena Philpotts
SCITT Director
Treena has 17 years of experience working and teaching in secondary schools. She began her career as a teacher of Physical Education and Geography working in a variety of primary and secondary schools. She developed her experience in teacher training as a regional trainer for the Sandwell Sports Partnership and later as a Head of PE at Toot Hill School.
In recent years in her role as a Strategic School Leader, she had responsibility for Continuing Professional Development of teachers, delivering the National Professional Qualification Leadership courses and developing MA research and development.
Treena supported the growth of the Torch Teaching School Alliance and is now the Director of the Nottinghamshire Torch SCITT.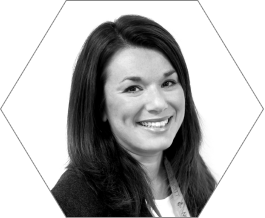 Jackie Myers
SCITT Lead Tutor
Jackie has 20 years of experience working and teaching in secondary schools.
As Performance Director of MFL at Toot Hill School, Jackie has developed and led the Languages Departments in a number of large comprehensive schools.
In 2012 Jackie became a Specialist Leader of Education and MFL Lead Practitioner within the Torch Academy Gateway Trust.
As an experienced ITT and NQT mentor, Jackie brings a wealth of knowledge to her role in the Nottinghamshire Torch SCITT.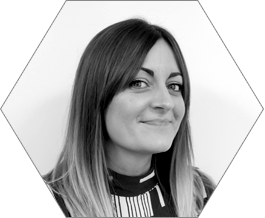 Kat Noone
SCITT ITT/NQT Lead Tutor
Kat has over 10 years of experience working and teaching in secondary schools as an ICT teacher and subject co-ordinator.
Now as ITT and NQT Co-ordinator at Toot Hill School, Kat has in-depth knowledge and experience working with beginning teachers; for the past three years she has worked in close partnership with a range of ITT providers across the region.
Throughout her career, Kat has always played a part in whole school staff training as well as working collaboratively with partnership schools.
Kat has dedicated many years of her career to mentoring beginning teachers which ensures they feel fully supported moving from ITT to become successful NQTs. Her role now extends to supporting NTS partner schools in the planning and delivery of school based mentorship, in school ITT provision and Newly Qualified Teacher training.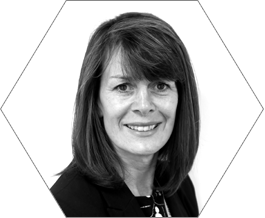 Rachel Rimmington
SCITT and TSA Admin
Rachel is the first port of call for any enquiries you might have about School Centred Initial Teacher Training or School Direct.
She has been working with the Nottinghamshire Torch SCITT since September 2014.
Please feel free to give her a call or email her with any queries or questions you might have and she will be able to assist.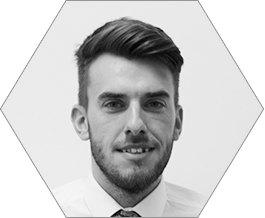 Adam Elliott
Lead Subject Tutor for Mathematics
Adam has been teaching Mathematics within the trust since 2013. Adam is an experienced mentor having being involved in the SCITT during its first year as well as mentoring PGCE students. He currently holds a responsibility in his department as lead teacher for KS3 as well as supporting the Gifted and Talented provision. He is currently involved in ongoing CPD on Mastery in Maths with other schools in the East Midlands.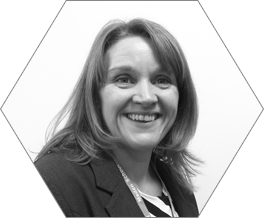 Helen Gibney
Lead Subject Tutor for English
Helen has 17 years of experience teaching English and Drama within secondary schools in Cambridgeshire and Nottinghamshire. She currently holds responsibility for Key Stage 5 English at Meden School and also has previous experience as a literacy co-ordinator.She has a wealth of experience in ITT and NQT mentoring, since first taking on the role of mentor in 2003. Helen is currently involved in the delivery of training for NQTs for the Nottinghamshire Education Authority.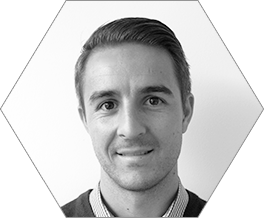 George Bradley
Lead Subject Tutor for Science
George has seven years experience teaching in secondary schools. He has been the Performance Director of Chemistry for the past three years at Toot Hill and leads on the development of the Chemistry curriculum for the Progress Boards. This has led to him gaining SLE accreditation. George is an experienced mentor having been involved with the SCITT from the very start as well as mentoring PGCE and School Direct students. Furthermore George has SSAT accreditation for the work he has done as a lead practitioner coaching staff and helping them to develop.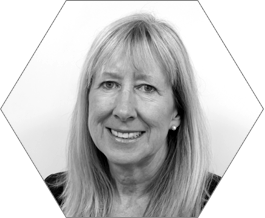 Lynne Cullingworth
Lead Subject Tutor for Science
Lynne has had over 20 years teaching experience and many years of being a PGCE/School Direct/NQT mentor. During her teaching career she has been a Head of Biology and for the last 12 years was the Leading Teacher for Gifted and Talented/Most Able and Aspiring pupils at Toot Hill School. During this time she successfully developed the whole school programme for more able students, resulting in the school receiving the prestigious NACE Challenge Award in recognition of this. Lynne is an SLE (Gifted and Talented) and currently leads the Nottinghamshire G and T Network. In 2015 Lynne was awarded an MA in Education by The University of Nottingham.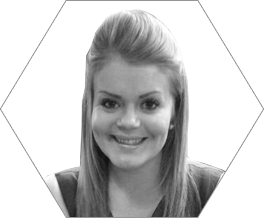 Laura Tervit
Lead Subject Tutor for MFL
Laura has worked within the Nova Education Trust for the past five years and, in this time, she has gained vast experience in both curriculum and pastoral leadership roles. She specialises in French and Spanish and can teach both languages from KS3 to A Level. Laura has implemented whole school strategies for key groups and memorisation techniques, which have been successful in improving outcomes for students. She has been a SCITT mentor for the past year and has also completed her Masters in Education on the topic of using iPads to increase learner motivation.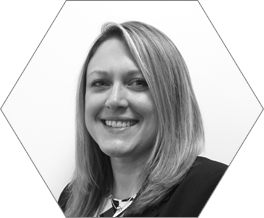 Helen Heath
Lead Subject Tutor for History
Helen has 11 years of experience teaching History within secondary schools in Nottinghamshire. She has held a variety of roles including Literacy Co-ordinator and Head of History and Humanities and is currently a School Leader with responsibility for Teaching and Learning and Initial Teacher Training at Meden School.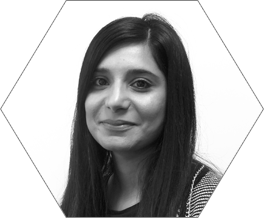 Amandeep Madher
Lead Subject Tutor for Geography
Amandeep qualified as a teacher in 2010. Over the past five years, she has taught in a range of schools from Outstanding to Requiring Improvement. In 2012, she became Curriculum Leader of Geography at Meden School. Throughout her time with the Nova Education Trust, she has been involved in promoting literacy within school and is now the Head of Humanities at Meden School. Amandeep has worked mentoring many ITT students within the Humanities Department.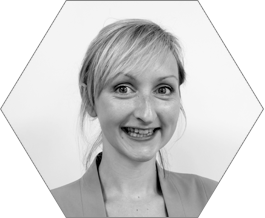 Natalie Lawrence
Lead Subject Tutor for PE
Natalie has taught PE since 2007, taking on a variety of departmental roles from Key Stage Coordinator to Performance Director. She has several years' experience of mentoring at both NQT and ITT level including working with PGCE students from a number of universities throughout England. Natalie has recently completed an MA in Education with a particular focus on teachers and their values.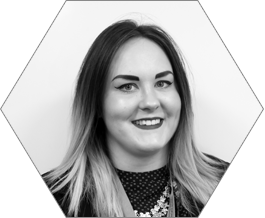 Mary Bidgood
Joint Lead Subject Tutor for Art and Design
Mary qualified as a teacher of Art and Design in 2014 and immediately began her post as teacher of art and photography at Nottingham University Samworth Academy (NUSA) as an NQT. In 2015, Mary became joint head of department and alongside her co-head of Art. The entire creative curriculum has been restructured and the department is now gaining in popularity and success, with results improving year on year. Prior to teaching, Mary has focused her research and studies in the History of Art, focusing on contemporary practice and conceptual arts. Recently Mary and been studying for an MA in education with a predominant focus on creativity within education.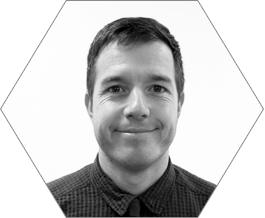 Daniel Brown
Lead Subject Tutor for Drama
Daniel has worked in a broad range of educational settings and is an experienced middle leader. Daniel has worked as Workshop Director for ITV and has developed education work for the National Theatre and RSC. Daniel also works internationally on school based quality assurance and teacher training projects.
Torch Teaching School Alliance
The Torch Teaching School Alliance is a partnership of 22 multi-phase schools spread across the East Midlands, based at Toot Hill School, Bingham, who all share a common goal of continuous school improvement through collaboration.
The prime aim of our teaching school alliance can be distilled into two key targets:
Improving the quality of teaching in the classroom
Raising levels of attainment and progress through all key stages
For further information on the Torch Teaching School Alliance and the courses and services we offer, please visit www.torchtsa.co.uk.
Nova Education Trust
The Nova Education Trust is a dynamic and growing MAT Group based in the East Midlands. Our Trust Group is committed to providing high quality education to all of our students, regardless of their backgrounds. Our track record demonstrates our ability to deliver our core goal, achievement for every child.
Our portfolio of schools includes both secondary and primary schools, working in a range of contexts. In 2012 we founded the Torch Teaching School Alliance, which links 23 schools together sharing effective practice and developing new models for staff development.
In 2013 the work of the TSA was complemented by the introduction of the Nottinghamshire Torch SCITT in partnership with the University of Nottingham, providing School Centred Initial Teacher Training and School Direct courses in our schools.
Our values are central to developing a positive ethos throughout our group of schools. This approach is focused on securing success for all our learners and providing them with the very best life opportunities.
We believe nothing is more important than making a difference to children.
We Promote
Trust: All stakeholders work together to realise our vision
Integrity: All decisions are based on the best interests of our students
Mutual Respect: Ensuring a voice for all stakeholders
Empathy: Teaching should be well planned, varied and stimulating
Self Improvement: A commitment to supporting the development of our staff, students and wider community
Group Ethos
High expectations are essential to raising standards
Everyone can succeed
Barriers to learning must be challenged and overcome
Teaching should be well planned, varied and stimulating
Learning should be active, focussed and engaged
High standards of behaviour are expected at all times
Clear lines of accountability exist at all levels
Developing staff and students to engage in effective teaching and learning
Securing Success
Our vision is to build capacity for sustained improvement. There are a number of short term strategies that can be initially used to enhance outcomes but it is out view that these need to be supplemented by a process that transforms a school for long term improvement.
This work is centred on transforming a school using our 'Pillars of Success' improvement model. Transformation is achieved through the combination of a number of changes and improvements to each of these pillars within a school:
Leadership
CPD
Curriculum
Learning Organisation
Care, Support, Guidance
Performance Mangement
Tracking and Intervention
For further information on the Nova Education Trust, please visit www.novaeducationtrust.net.