About Us
The Nottinghamshire Torch SCITT has a dedicated team working to ensure that your training with us is well supported and student focused.
Our central team is based in a purpose-built Staff Training Centre on the Toot Hill School campus in Bingham.
In addition to the central team, you will be working closely with individual subject mentors and other professionals within the organisation throughout your training.
Central Team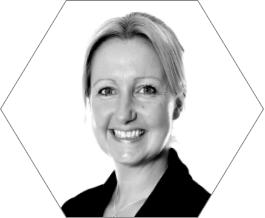 Treena Philpotts
Director of NTS and Early Career Teachers and International Schools Partnership
Treena has 25 years of experience working and teaching in primary and secondary schools. She began her career as a teacher of Physical Education and Geography working in a variety of schools in the West Midlands. She developed her experience in teacher training as a regional teacher trainer for the Sandwell then Rushcliffe Sports Partnership, and later became Head of PE at Toot Hill School.
In more recent years, in her role as a Strategic School Leader, she had responsibility for Continuing Professional Development of teachers, delivering the National Professional Qualification Leadership courses and developing MA research and development and leadership of a Teaching School Alliance. Most recently, she has pioneered 'Teaching Together in Europe' establishing partnerships in Europe to offer optional placements to trainee teachers in the UK. This provides an exciting opportunity for trainee teachers who apply, and are selected to visit an overseas British International School.
Treena now works within Nova Education Trust as Director of Nottinghamshire Torch SCITT and Early Career Framework delivery in partnership with the Ambition Institute.
Responsibilities:
Management, monitoring and quality assurance of the recruitment process, SCITT training course and the training offer from the university.
Supporting the training teachers development through the development and delivery of the NTS training programme and with ongoing support and guidance to trainees as necessary.
Assessment of trainees and trainers as part of the quality assurance ensuring that the quality of judgements being made by mentors and ITT co-ordinators are consistent across all partner schools.
Liaison with schools and the Strategic Board on the placement of trainees, as well as the development of course materials and the NTS website.
Marketing, training courses and networking meetings to update professional development and for benchmarking.
Lead the delivery and ongoing development of the Early Career Framework.
Design and deliver training events for Early Career teachers and mentors.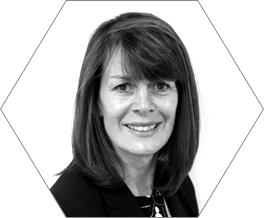 Rachel Rimmington
SCITT Administration Manager
Rachel is the first port of call for all enquiries regarding School Centred Initial Teacher Training and has been working for Nottinghamshire Torch SCITT since September 2014.
Prior to joining NTS, Rachel has over 20 years' experience, working in both management and administration roles.
Rachel has strategic oversight in the planning, management and day to day delivery of SCITT business and back office services, functions and all DfE systems relating to ITT compliance.
Rachel supports current and future trainees, managing effective communication links between trainees, senior leaders, ITT coordinators, subject tutors and mentors as well as organising school placements.
Rachel coordinates school experience days for those interested in a career in teaching, prior to the application and interview process for those seeking to train to teach with NTS.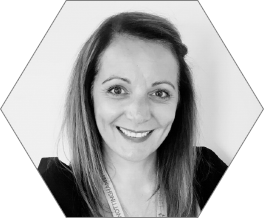 Rebecca Morgan-Jones
Pastoral, Well-being, Marketing and Recruitment Lead
Rebecca started her education career in Art and Design in 2002. She started teaching in Manchester, moving to an inner-city school in Nottingham in 2003. From there she moved to Toot Hill School to become the Performance Director of the Art and Design department.
Moving from departmental responsibilities to whole school, Rebecca became an Associate School Leader responsible for NQT, RQT, ITT, PGCE and School Direct provision across Nova Education Trust. She worked closely with the universities to give the best support, training and experience to trainees and staff who were beginning their career in education. In addition, Rebecca was involved in devising annual whole school CPD programmes for all staff specific to where they were in their career. She also delivered middle leadership training across the trust.
Rebecca is also a Mental Health First Aider for adults and youth trained by MHFA England.
Rebecca has always been very interested in staff well-being which led her to train to be a mindset coach. She has written and delivered sessions to pupils, trainees and staff across the trust.
Rebecca is now the pastoral lead for Nottinghamshire Torch SCITT — she runs all our support clinics, delivers our sessions on mental health and well-being and monitors the welfare of our trainees.
Rebecca is also responsible for the marketing and recruitment process at NTS.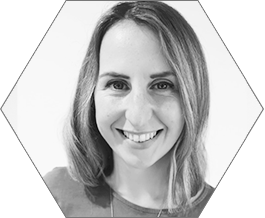 Helen Temple
Secondary Curriculum Lead (Secondment)
Prior to teaching, Helen had a successful career in the theatre industry where she led the creative learning agenda for the National Youth Theatre of Great Britain, working with young people across youth justice, community, informal and formal education settings.
During her time at the National Youth Theatre, she played an integral role in developing an innovative, accredited drama qualification for young people at risk of offending. It was at this point that Helen came to the conclusion that education had the power to transform the life chances of the most vulnerable in society, and subsequently retrained to become a secondary English teacher in 2012.
Since training, Helen has worked in an inner-city Nottingham secondary school with a high proportion of disadvantaged pupils, where she has taught across Key Stages 3 and 4. Her previous leadership roles have included co-ordinating programmes for Newly Qualified Teachers and Recently Qualified Teachers and supporting Initial Teacher Trainees.
Helen has joined our team as a Secondary Curriculum Lead for the Secondary SCITT programme from September 2021.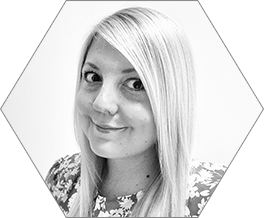 Katie Wilson
Primary Curriculum Lead (Secondment)
Katie is a Deputy Head Teacher of an over-subscribed Church of England primary school. She began her career in 2008 after completing her English degree as a teaching assistant and sports coach, before quickly gaining QTS. She taught in several schools across Nottinghamshire before moving into Cambridgeshire.
Previously, Katie has held leadership positions in English, Mathematics, Physical Education, Religious Education, KS2 and whole-school curriculum design, as well as mentoring trainees and leading on teacher development across schools.
Katie has a strong commitment to excellent teaching and teacher development, and is evidence-informed in her practice. She works closely with schools beyond her own context, writing and delivering training and working in collaboration on exciting projects.
She has driven change and improvement in the schools that she has worked in and is a strong advocate for leading by example.
As a former pupil of Toot Hill School, Katie recognises that teachers can have a huge impact on their students' futures, which inspired her to join Nottinghamshire Torch SCITT and make a wider contribution towards the teachers of the future — and their pupils.
Katie has joined our team as a Primary Curriculum Lead for the primary SCITT programme from September 2021.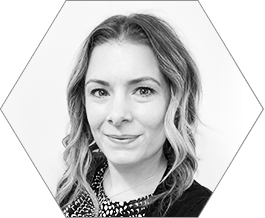 Hannah Campbell
Finance Officer
Hannah joined Nottinghamshire Torch SCITT in 2020 after working in the Financial Services Industry for 10 years.
Hannah provides both financial and administrative support to the SCITT operation.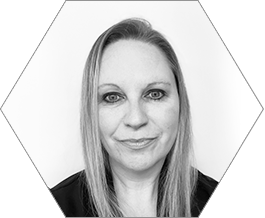 Sarah Gibb
SCITT and ECT Programme Co-ordinator
Sarah ensures the smooth operational delivery across all our ECF, Appropriate Body and CPD offers, as well as providing administrative support to the ITT programmes.
Prior to joining the Nottinghamshire Torch SCITT in 2017, Sarah had a successful career in Human Resource Management.
Lead Subject Tutors
Responsibilities:
Create, lead, deliver and review the relevant Subject Pedagogy programme.
Monitoring and Quality Assurance of observations and the standards achieved by trainee teachers through observation and review of feedback from mentors.
Audit the subject knowledge of trainee teachers at the start of the programme and monitor their progress and provide support in remedying any weaknesses identified by the subject mentor.
Assess the trainee teacher's portfolio and offer support and guidance.
Primary Tutors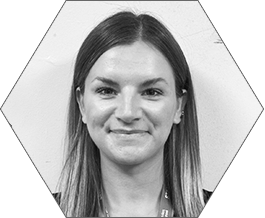 Rosie Justice
Primary Tutor and EYFS Lead Practitioner
Rosie has 10 years teaching experience and currently works in Robert Miles Infant School in Bingham. She has been an English Lead for 8 years, supporting the staff in her school to deliver phonics, reading and writing, using both an SSP scheme alongside other research initiatives for the effective teaching of the English curriculum. Rosie is also the Key Stage One Lead and has recently passed her NPQLTD, enabling her to lead staff development across the school and be part of the Senior Leadership Team. She has enjoyed being a trainee mentor for the SCITT on a number of occasions and is now an ECT mentor.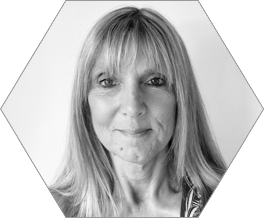 Claire Melhuish
Primary Tutor
Claire has almost 20 years' experience teaching across Key Stage 2, both in Nottingham City and in Nottinghamshire. She currently teaches Year 6 and is the English lead in her school, Robert Miles Juniors in Bingham. She has been the driver for several major initiatives in her school which have contributed to improved results in English, specifically reading. 5 years ago, she completed the MPQML, which has helped her take on more of a middle management role in school and she is part of the Senior Leadership Team.
Claire changed careers in her late 30s, after completing an Open University degree in English and then Nottingham City SCITT. Prior to working in education, Claire had a successful career in account management sales and then commercial training. Her final position in this sector was working for a global training consultancy where she sold and delivered training courses in selling, negotiating and presentation skills.
Claire has recently enjoyed her first year as a mentor for SCITT and is very much looking forward to working with the primary students and supporting them on their journey this year.
Secondary Subject Tutors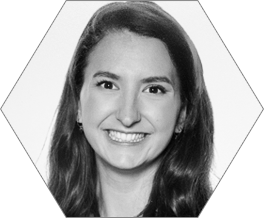 Belinda Barton
Lead Subject Tutor for Science
Belinda has almost 10 years of secondary school teaching experience and joined Toot Hill School in 2014, before moving to NUAST in 2018.
Belinda is a specialist in Biology (having a degree in Zoology). She has several years of experience mentoring ITT students and NQTs of all Science specialisms.
Outside of school, Belinda has over 10 years of leadership and mentoring experience and has also delivered training in a leadership programme and public speaking coaching.
Belinda has also been involved in work with PSHE departments and was a Head of House.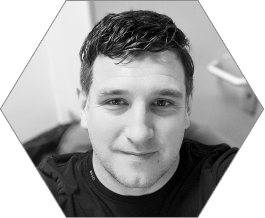 James Connolly
Lead Subject Tutor for Computer Science
James has 11 years of experience teaching Computer Science within secondary schools in Nottinghamshire and Middlesbrough.
Prior to becoming a teacher, James worked as a web designer for a radio station and a design agency. Having progressed into teaching via the SCITT route, James has personal experience of the system and the great benefits this opportunity has to offer.
James has been involved with the Computer Science side of SCITT for the last two years and enjoys building computer systems (most recently a fully working arcade cabinet) in his spare time.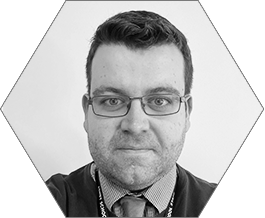 Dan Draper
Lead Subject Tutor for Mathematics
Dan has taught maths throughout the East Midlands region in a variety of roles and educational settings where he has led on curriculum design, staff development and departmental outcomes. He provides CPD for maths teachers within their departments, through conferences and events at both local and national levels, and even as an interviewee for the Mr Barton Maths Podcast.
Dan has mentored teachers across a multitude of different ITT pathways as well as mentoring and coaching ECTs and more experienced staff. If there's a way to spend time talking about maths teaching, Dan'll find it.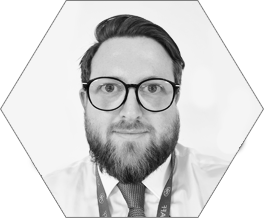 Jonno Huggard
Lead Subject Tutor for Geography
Jonno is a lead teacher of Geography at KS3, KS4 and KS5 at Newark Academy. Jonno has previously been a head of year for 4 years, working as part of a team to oversee the pastoral care and provision for 240 students.
Jonno graduated from the University of Hull with a BA in Human Geography before graduating from Nottingham Trent University with an MA in International Development. Jonno took part in the Nottinghamshire Torch SCITT programme from 2017-2018 and has been teaching in the Nova Education Trust ever since. Jonno joined the SCITT team as the subject tutor for Geography in 2023 and has previously mentored ECTs who have since gone on to have successful careers as head of departments or as part of a team in thriving departments.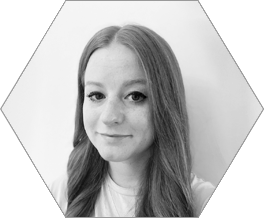 Rebecca Johnson
Lead Subject Tutor for English
Rebecca has five years of experience teaching KS3-KS5 English Language and Literature in Nottingham inner city schools.
She is currently Second in English at Nottingham University Academy of Science and Technology with responsibility for KS3 curriculum development and achievement.
She has worked closely with ECT and ITT as both a mentor and currently as secondary ITT Co-ordinator at NUAST. She has a passion for working with and developing teachers entering the profession.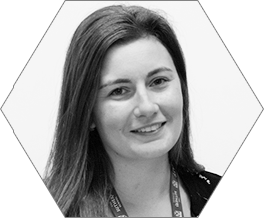 Chloe Leach
Lead Subject Tutor for Art
Chloe started her teaching career when she joined Toot Hill School in 2014 as a NQT, progressing to Key Stage 3 co-ordinator of Art and Design.
In 2017, Chloe had the opportunity to start up a department at a brand new school — The Suthers School — as Head of Art and Design. Chloe has focused on ensuring all students have an ambitious curriculum to ignite their passion and love of learning, taking them on a fantastic creative journey from Year 7 to 11.
In additional to her role as Head of Art, Chloe is also Acting Head of Design and Technology and manages Child Development, whilst supporting ECTs in her departments.
Chloe has had previous experience with NTS, delivering Art subject knowledge to primary trainees and is committed to the investment in the next generation of teachers.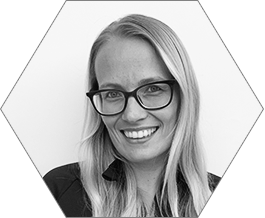 Sarah Lynas
Lead Subject Tutor for PE
Sarah has over 10 years of experience teaching Physical Education in secondary schools. She currently holds responsibility for Key Stage 4 and 5 vocational qualifications in PE and has previously had had experience of pastoral support and Key Stage 4 achievement as an Achievement Co-ordinator.
Sarah has completed an MA in Education with a particular focus on the role mentoring can have on both the well-being and academic achievement of pupils within secondary school.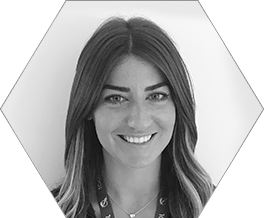 Michaela Middleton
Lead Subject Tutor for Social Sciences
Michaela has been teaching at Toot Hill School since 2014. She became a lead teacher within her department during her second year of teaching and is now Performance Director for Social Sciences. She is also the Gifted and Talented Co-ordinator at Toot Hill and spends time enhancing the Gifted and Talented Provision for students across the trust.
Michaela led Toot Hill into their third accreditation of the National Association for Aspiring Students in Education (NACE) award this year. She has delivered training sessions focused around enhancing the learning for G&T students to experienced teachers, NQTs and trainee teachers and has a wide range of experience and knowledge within this area.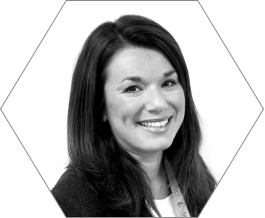 Jackie Myers
Lead Subject Tutor for MFL
Jackie has over 20 years of experience working and teaching in secondary schools.
As head of the Modern Foreign Languages department at Toot Hill School, Jackie has developed and led the MFL departments in a number of large comprehensive schools.
In 2012, Jackie became a Specialist Leader of Education and MFL Lead Practitioner within Nova Education Trust.
As an experienced ITT and NQT mentor, Jackie brings a wealth of knowledge to her role in Nottinghamshire Torch SCITT.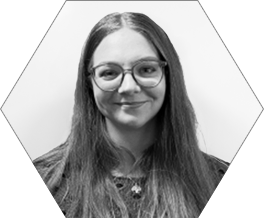 Evangeline Reynolds
Lead Subject Tutor for Performing Arts
Evangeline graduated The University of Gloucestershire with BA(hons) in Performing Arts in 2016, she then went onto qualify as a teacher in 2018 and began her career as a classroom teacher in Wiltshire. From her experience in this role, Evangeline went on to become Head of Drama at Newark Academy in 2021. Evangeline joined the SCITT team in 2023 and has a breadth of experience mentoring and supporting ITT's and ECT's with high quality Drama subject knowledge.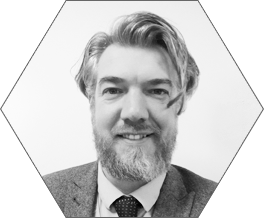 Marc Rogers
Lead Subject Tutor for Business
Marc has 13 years of experience teaching Business and Economics. He started his own training at Toot Hill School as a PGCE student before being employed as a Teacher of Business at Toot Hill the following year.
Marc spent a few years as a classroom teacher before taking on whole-school responsibility for developing and promoting enterprise among Toot Hill students.
Marc is now head of the Business and Economics department and has been in this role for five years. Marc has large experience mentoring ITT and NQT students within the Business department.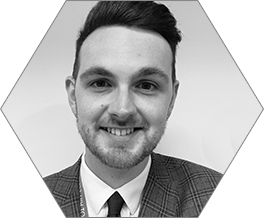 Arron Surridge-Taylor
Lead Subject Tutor for D&T
Arron teaches a wide variety of material areas and courses in the subject area Design Technology and Food Technology. Arron currently works as a Head of Year at Newark Academy, working as part of a team to oversee standards, pastoral care and academic progress of a year group. Arron has previously worked as an achievement coordinator for 300 students; he has also led teaching of a vocational course to ensure that the curriculum is broad, challenging, and engaging for his students.
Arron graduated from Nottingham Trent University with BSc Secondary Design and Technology Education, since then he has been teaching for seven years in Nova Education Trust. Arron joined the SCITT team in 2021 and has wide experience of mentoring and supporting both ITTs and ECTs to deliver high standards in both pastoral care, subject knowledge development and high quality teaching and learning.
Domonic Townsend
Lead Subject Tutor for History
Domonic has 7 years of secondary school teaching experience and joined NUSA in 2015 having graduated from the original cohort of the Nottinghamshire Torch SCITT. During this time, he has experienced a number of roles including; Lead History Teacher, Second in Department and currently performs the role of Head of Humanities and Social Sciences.
Outside of the classroom Domonic has also performed the role of ITT Coordinator and Subject Mentor, having mentored over ten NTS trainee teachers since 2016. He also has a wealth of experience in mentoring early career teachers and aiding the development of staff at NUSA through his role in the teaching and learning team.
Domonic was also instrumental in leading NUSA in becoming an official UCL Beacon School for Holocaust Education in 2021/22, Making NUSA the first school of its kind in Nottinghamshire, a title which it holds permanently.
Nova Education Trust
The Nova Education Trust is a dynamic and growing MAT Group based in the East Midlands. Our Trust Group is committed to providing high quality education to all of our students, regardless of their backgrounds. Our track record demonstrates our ability to deliver our core goal, achievement for every child.
Our portfolio of schools includes both secondary and primary schools, working in a range of contexts. In 2012 we founded the Torch Teaching School Alliance, which links 23 schools together sharing effective practice and developing new models for staff development.
In 2013 the work of the TSA was complemented by the introduction of the Nottinghamshire Torch SCITT in partnership with the university, providing School Centred Initial Teacher Training and School Direct courses in our schools.
Our values are central to developing a positive ethos throughout our group of schools. This approach is focused on securing success for all our learners and providing them with the very best life opportunities.
We believe nothing is more important than making a difference to children.
We Promote
Trust: All stakeholders work together to realise our vision
Integrity: All decisions are based on the best interests of our students
Mutual Respect: Ensuring a voice for all stakeholders
Empathy: Teaching should be well planned, varied and stimulating
Self Improvement: A commitment to supporting the development of our staff, students and wider community
Group Ethos
High expectations are essential to raising standards
Everyone can succeed
Barriers to learning must be challenged and overcome
Teaching should be well planned, varied and stimulating
Learning should be active, focussed and engaged
High standards of behaviour are expected at all times
Clear lines of accountability exist at all levels
Developing staff and students to engage in effective teaching and learning
Securing Success
Our vision is to build capacity for sustained improvement. There are a number of short term strategies that can be initially used to enhance outcomes but it is out view that these need to be supplemented by a process that transforms a school for long term improvement.
This work is centred on transforming a school using our 'Pillars of Success' improvement model. Transformation is achieved through the combination of a number of changes and improvements to each of these pillars within a school:
Leadership
CPD
Curriculum
Learning Organisation
Care, Support, Guidance
Performance Mangement
Tracking and Intervention
For further information on the Nova Education Trust, please visit www.novaeducationtrust.net.